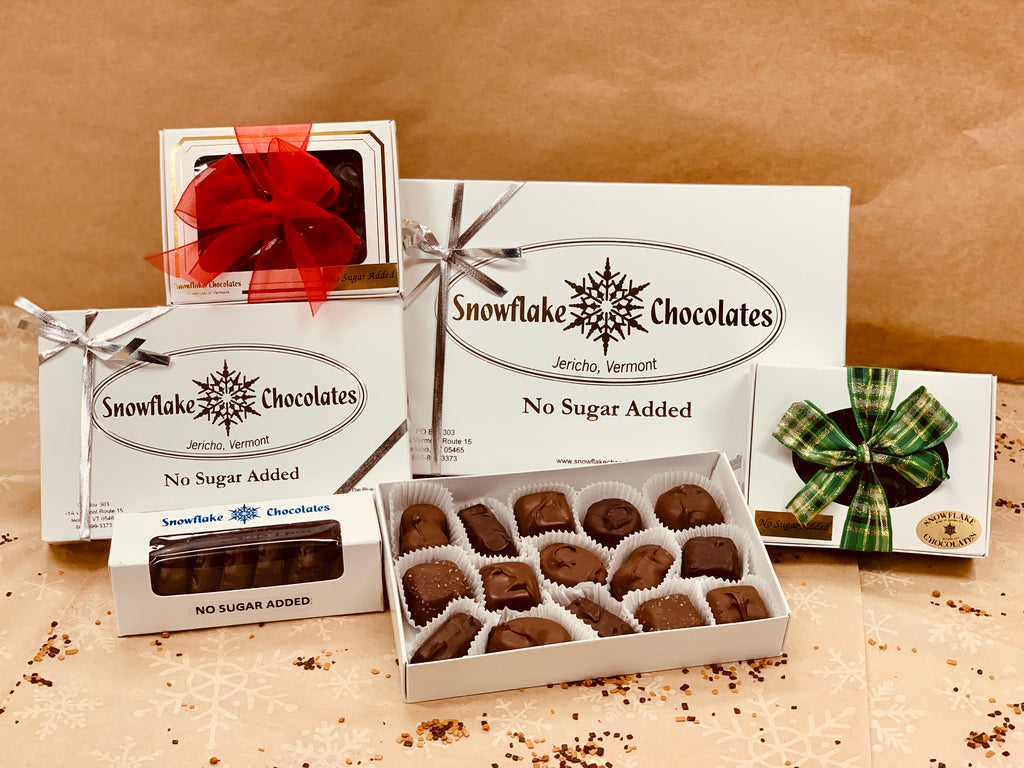 No Sugar Added Chocolates
Our No Sugar Added Chocolates are sugar free except for what is naturally present in ingredients like coconut.  Sweeten with sugar alcohols (maltitol and sorbirol) it can be incorparated into low carbohydrate and no carbohydrate diets.  
Assorted boxes of our No Sugar Added Chocolates are available in three different sizes and include some or all of the following pieces: peanut butter truffles, traditional and sea salt caramels, orange jelly and coconut, vanilla, raspberry and orange creams coated in sugar free milk and dark flavored chocolate. 
Also included in our No Sugar Added Collection is a  six piece box of Milk and Dark Chocolate covered Cherry Cordials and a seven piece box of Dark Chocolate Peppermint Patties.
Our No Sugar Added Chocolate Selections make a nice occasional treat for those who can't eat sugar.
---
---
More from this collection